The Mystic India Retreat 2023
Ready for a spiritual adventure?
Join us for an amazing adventure through Incredible India. Whether you're a spiritual seeker enthusiastic to explore India to see what it has to offer, a world traveller who likes to visit new places and be absorbed in the experience, or an adventure seeker willing to travel to the the ends of the planet to experience a new high – doesn't matter who you are! If you're wearing socks, this trip will blow your socks off!
This is the fourth in the series of Mystic India trips, and they've been popular. So here it is again…. all you need to do is just tag along and we'll take you through some of the most amazing spiritual places in India. And yes, everything's taken care of – comfortable travel, luxury accommodation, delicious food and good company. You literally need to just come along and enjoy your experience. We'll take care of the rest.
Places we're visiting
This itinerary includes 7+ yoga and meditation sessions in the morning and wisdom and kirtan sessions in the evening where travel allows. The entire trip is a spiritual experience, not just a sight-seeing tour. The places we're travelling to this year are:
Delhi: 
The historical capital of India for over 1000 years, Delhi is a cultural mix of the east and west. We'll be doing a day trip of famous landmarks on one of the days and also visiting amazing temples on other days. There will also be a free day to do your own shopping or travels if you like.
Rishikesh: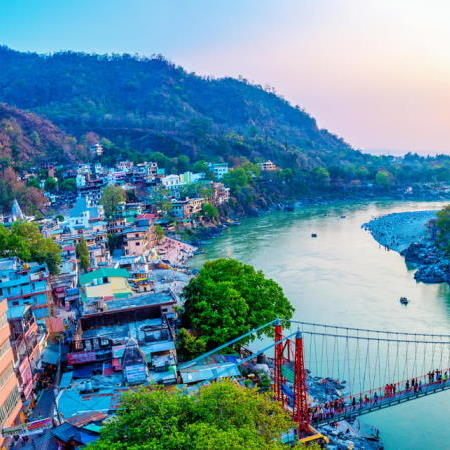 Known as the yoga capital of the world, Rishikesh is set at the foothills of the Himalayas with the beautiful Ganges in it's crystal blue form flowing through the centre of town. Known for it's spiritual heritage and traditional Ganges offerings, this place will transport you to a different world.
Jim Corbett National Park: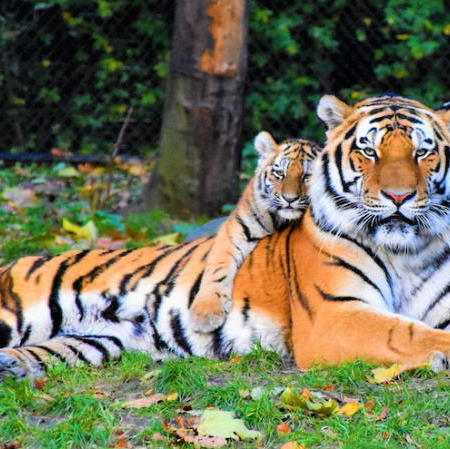 Known for Tigers and Asiatic Elephants, this is a must go for adventurers. We'll be going on 2 safaris – one in the morning and the other in the evening in two separate areas of the park.
Vrindavan: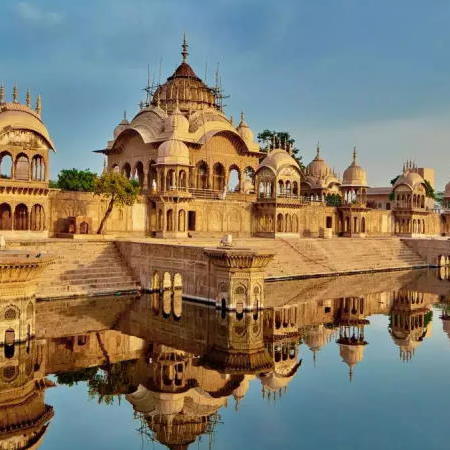 With over 5,000 temples in this town smaller than Watford, Vrindavan's rich spiritual heritage goes back thousands of years. With it's buzzing bazaars and simple lifestyle, this place will give you an experience into a spiritual lifestyle, not to mention it's the birth place of Krishna – the dancing God.
Taj Mahal: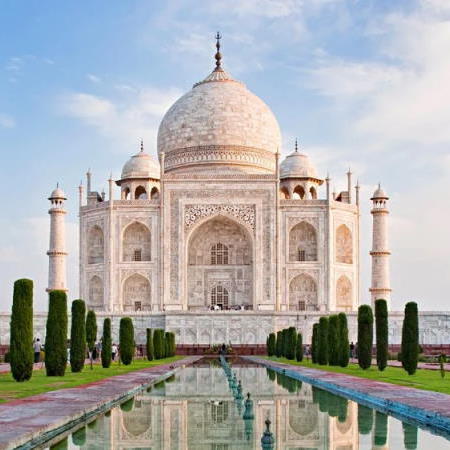 Visit one of the most famous monuments of India and experience it's breath-taking and awe inspiring presence.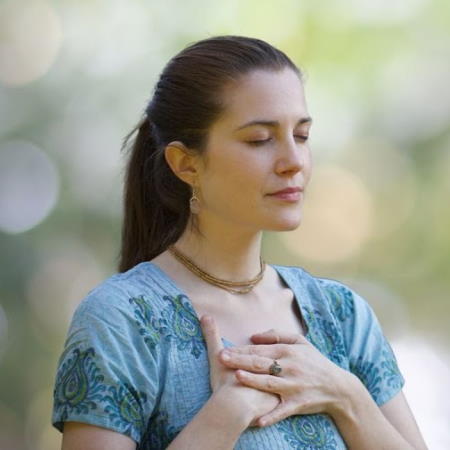 Along the way, we'll also take part in morning yoga sessions and evening meditation and kirtan sessions when possible. We want to make this trip a spiritual experience that you'll remember!
Itinerary (Feb – Mar 2023)
21 Feb – Depart London Heathrow
22 Feb – Arrive Delhi, settle in, orientation and begin trip with a spiritual intention and visit to the ISKCON temple
23 Feb – Day tour of Delhi visiting local landmarks
24 Feb – Head off to Rishikesh, the yoga capital (on an AC coach), arrive, settle in, relax
25 Feb – 28 Feb – Four days in Rishikesh with various activities
1 Mar – Travel to Jim Corbett National park and settle in
2 Mar – Two safaris in different areas of the national park, one morning and another in the evening.
3 Mar – Travel to Vrindavan, the spiritual capital of India
4 Mar – 7 Mar – Four days in Vrindavan with various activities, concluding with the Gaura Purnima (Full moon) Festival on the 7th
8 Mar – Visit Taj Mahal and travel to Delhi
9 Mar – Free day in Delhi for shopping and other activities
10 Mar – Fly back to London Heathrow after a wonderful experience!
What's the cost of this trip?
The early bird price for this trip is £2399 including flights, meals,  accommodation and two safaris in Jim Corbett National Park on the 2nd of March. This price is valid for registrations and paying the initial amount of £1200 before the 15th October. For details, check payment plan options below.
(Costs are slightly higher this year due to the increased cost of fuel, inflation and the value of pound falling. At the same time, we believe this is still a very good price for the number of days and the places we're visiting.)
What's included in your price?
Accommodation (Shared between two people, mostly 3-5 star or the most suitable for that location)
3 Vegetarian meals everyday
Onward and return flights to India
Travel by AC coach
Entry for 2 safaris at Jim Corbett National Park on the 2nd March, 2023*
*We can't guarantee safari spots for bookings made after 1 January although we will try our best. You will still be able to visit the National Park and stay at the hotel.
What's not included in your price?
Visa costs, travel/medical insurance, and vaccination charges
Any extra meals, gifts or facilities you may want to buy
Entry fee for attractions/monuments except Jim Corbett National Park (Tickets to Taj Mahal are not included either and can be purchased from their official website for about INR 1250, approximately £14)
Any extra travel that you may want to do or places you'd like to visit that are not part of the trip
Any room service that your order in hotels or elsewhere
Added extras
You can have your own room in all hotels on the trip for an added cost of £600. Please select this option when you book if you want this facility.
How do I register and pay?
Please fill out your details and register below. We'll be in touch regarding payments. It's usually done by bank transfer.
Is there an installment option available?
Yes, if you're seriously saving up for Elon Musk's promised trip to the Moon in 2050, you can pay for the Mystic India trip in 2 installments.
Payment plan for the early bird option:
£1200 to book flights, safari and other advance payments (by 15 October)
£800 (by 15 November)
Rest of the amount (to be completed by 1 January)
Refund policy
The first installment of £1200 cannot be refunded as it'll be used to make flight and other bookings on your behalf. We won't be able to refund the money we've already used in making advance bookings at hotels, etc. We will however give you your flight tickets if you'd like to amend/cancel/transfer them, but you'll need to do this yourself.
There is a possibility of refunding some of the amount of your second and third installment, but different hotels have different refund policies – some have none. So if you do cancel your trip, we will have to check these policies and let you know how much we can refund. There will also be an administrative charge of £150 that will be deducted from this amount.
What is expected of the participant?
You will need to get your own visa. We will guide you by giving you information on the process, but you'll need to do this yourself.
We expect you to get travel insurance including health cover for the entire duration of the trip
All payments for the trip must be made on time before the dates specified.
We will have an orientation session before the trip that you are expected to attend – either onsite or online.
Important note before you book
You will need to accept the participant disclaimer and terms and conditions for this trip before you book. These are available for you to read before you register.
Ready to book?
Click the button below to go to the 'Krishna Temple' website and book (scroll down to the bottom when you get to the page)
Book your spot NOW